What Is the Relationship between Weight and Wellness?
A team of specialists at Cape Fear Physical Medicine and Rehab who help you find your way to long-term, sustainable weight management and wellness. We help you feel good and lead a healthy life. Learn more about the benefits of weight and wellness! Contact us today or book an appointment online. We are conveniently located at 1540 Purdue Dr, Ste. 200, in Fayetteville, NC 28303.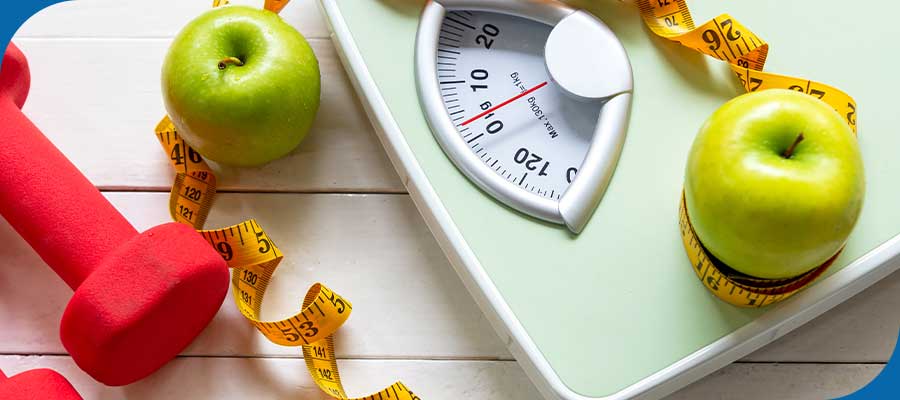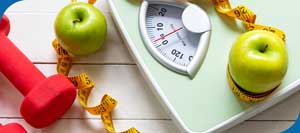 Table of Contents:
What is the relationship between weight and wellness?
What are three factors which contribute to your wellness?
Why is it important to manage lifestyle and weight in relation to total wellness?
What factors affect wellness and weight management?
What is the relationship between weight and wellness?


According to research on weight and health implications, obesity is associated with health problems. Excess fat affects other bodily functions (moving, breathing, etc.); where and how our bodies store fat and how that affects disease; how fat affects inflammation; and how fat affects hormone levels.
 
Osteoarthritis, sleep apnea, and gastroesophageal reflux disease may be linked to increased weight in "mechanical" ways. Researchers suspect that excess weight directly affects joints, lungs, and gastrointestinal systems.
 
Having excess fat may contribute to chronically high levels of inflammation in the body, increasing the risk of heart disease and other health issues. Obese individuals may also expose themselves to a greater risk of type 2 diabetes.
What are three factors which contribute to your wellness?


Physical, mental, and social health all contribute to an individual's wellness.
 
A person's physical health refers to their body's ability to function normally. Diet, nutrition, physical activity, and enough sleep are all part of this.
 
Emotions, thoughts, and feelings are all part of mental health. Mental health encompasses stress, anxiety, and emotions such as anger. It is the ability to cope with stress and problems that come with life. Mental health also includes accepting who you are and being positive about it. It is important to be aware of your thoughts, feelings, and behavior in order to maintain a healthy mental state. Learning and developing new skills are made possible by mental health. As an individual, you grow through the development of skills, behaviors, and knowledge.
 
A person's social health is determined by their relationships with others. It could be a family member, friend, colleague, or coworker. The social health of an individual is determined by the way they interact with people around them. It includes their ability to communicate, care for others, seek and lend support, and form and maintain relationships. There are a variety of ways to develop relationships, including at home, at school, at work, and at social events.
Why is it important to manage lifestyle and weight in relation to total wellness?


Weight management refers both to the techniques and physiological processes involved in achieving and maintaining a certain weight. The majority of weight loss techniques promote healthy eating habits and physical activity as part of a long-term lifestyle strategy.
 
The importance of maintaining a healthy weight cannot be overstated, it can impact many aspects of your overall feeling of wellness. Controlling your cholesterol, blood pressure, and blood sugar can be achieved by losing weight. As well as preventing weight-related diseases such as heart disease, diabetes, arthritis, and cancer, it might also help you lose weight.
 
The reason why maintaining a healthy weight is so important is that it lowers your risk of developing these problems, gives you more energy, and makes you feel good about yourself. You will feel better mentally if you manage your weight – regular exercise can lift your mood. You can save money by not eating junk food, smoking, drinking sugary drinks, or drinking alcohol. Healthy lifestyles also lead to fewer health problems.
What factors affect wellness and weight management?


Given the wide reach of what constitutes overall wellness, and the ability for physical, mental, and social wellness factors to influence each other, factors that can impact overall wellness and weight management are varied. 
 
High body mass index has been associated with sedentary lifestyles and lack of physical activity. Physical activity and reducing screen time can help you achieve a healthy weight through healthy lifestyle changes.
 
You are more likely to become overweight or obese when you engage in unhealthy eating behaviors. Among them are consuming more calories than you need, eating too many saturated and trans fats, or eating processed and high-sugar foods.
 
Studies have shown that people who do not get enough sleep have a high BMI. Sleep plays an important role in the way our bodies use nutrients for energy, and lack of sleep can adversely affect this and the hormones that regulate hunger.
 
Stress affects the brain and increases the production of hormones, such as cortisol, that regulate our energy balance and hunger. Chronic stress can alter hormones, causing you to eat more, store more fat, and disrupt other bodily functions.
 
Weight and wellness management is available at Cape Fear Physical Medicine and Rehab. We serve patients from Fayetteville NC, Hope Mills NC, Cedar Creek NC, Eastover NC, Woodfield NC, and Fenix NC.