Traumatic Brain Injury Treatment Specialist in Fayetteville NC
If you have experienced a traumatic brain injury, treatments are available today! Contact our team of healthcare professionals at Cape Fear Physical Medicine & Rehab or visit us online to book an appointment. We are conveniently located at 1540 Purdue Dr, Ste. 200 Fayetteville, NC 28303.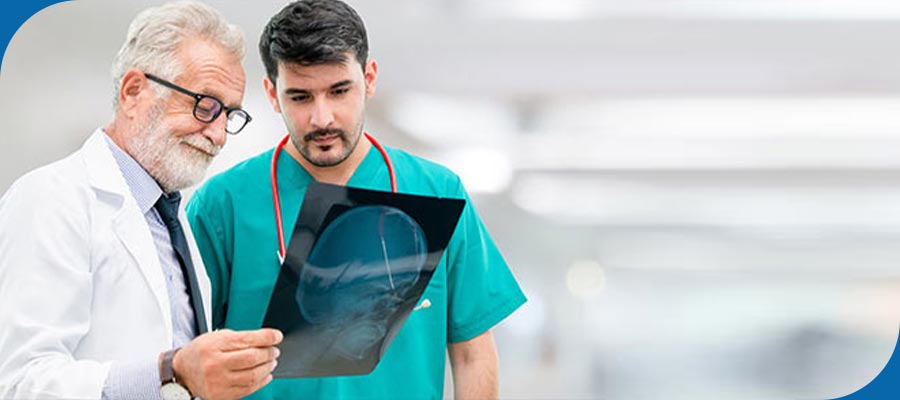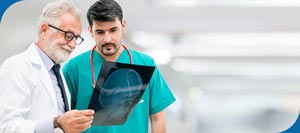 Table of Contents:
What is a traumatic brain injury (TBI)?
Who might get a traumatic brain injury (TBI)?
How common are traumatic brain injuries (TBIs)?
How is a traumatic brain injury (TBI) managed or treated?
What is a traumatic brain injury (TBI)?


A traumatic brain injury (TBI) is a type of injury that affects how the brain works. A traumatic brain injury has many different types, which can include a brain contusion, second impact syndrome, penetrating injury, and shaken baby syndrome.
 
A traumatic brain injury can happen in a mild form, or in a serious form. When a TBI happens, it interrupts the normal functioning of the neurons of the brain, which are also known as brain cells. Having the normal chemistry disrupted, causes changes in the thinking and behaviors of a person. Having this happen, can cause the person affected weeks or months for their brain to resolve the chemical imbalances that are happening.
Who might get a traumatic brain injury (TBI)?


There are many possible ways to relieve a traumatic brain injury. A mild traumatic brain injury, can happen from a bump, blow or jolt to the head. An example of this type of TBI could be from a hit to the body that causes the brain to move quickly back and forth.
 
A severe TBI could be caused by a multitude of things, like sports injuries, violence including gunshot wounds, vehicle collisions, falls from a large height, and more. Anyone is capable of receiving a traumatic brain injury, but a person who plays sports, works in a dangerous setting, or involves themselves with using firearms is more at risk. 
How common are traumatic brain injuries (TBIs)?


In the United States, traumatic brain injuries are the leading cause of death and disability among children and young adults. Children under the age of one and adults over the age of 65 are the most likely to sustain a TBI that is severe enough to require hospitalization. The age group of fifteen- to nineteen-year-olds is the third-highest rate of individuals who are most likely to receive a TBI. The most common type of TBI is known as a mild concussion. Every year, three out of four TBI's are concussions. A concussion is a type of TBI and happens when the head or brain moves rapidly back and forth from a strong force from a hit, bump, or jolt.
 
When a concussion happens, the brain that is protected by cerebrospinal fluid bumps against the skull. When this happens, the brain begins to swell, and because it is surrounded by the skull, the swelling has nowhere to go and causes pressure on the brain. Not only does the impact on the brain cause a variety of problems for a person, but once the brain begins to swell and puts pressure on the brain, this can make the symptoms extremely worse.
 
There are 3 different grades to a concussion, and this is in the result of how much the brain has been affected by the impact. A grade 1 concussion is a mild concussion, and symptoms of a mild concussion can include a headache, difficulty focusing, memory loss, dizziness, or nausea. A grade 2 concussion is known as a moderate concussion, which can include amnesia, confusion, ringing in the ears, and/or irritability. Finally, a Grade 3 concussion is known as a severe concussion. This kind of concussion is serious and is life-altering. A person will experience permanent brain damage, and experience symptoms from speech difficulty, amnesia for 24 hours and longer, vomiting, and a debilitating headache.
How is a traumatic brain injury (TBI) managed or treated?


Depending on the severity of a traumatic brain injury, there are different treatment options available. Doctors can decipher how serious a TBI is by using the Glasgow Coma Scale. This test is a 15-point medical assessment used so that doctors can note the severity of the TBI, and if it is deemed as an emergency or not. It tests a person's ability to follow directions and move their eyes and extremities. Receiving a higher score on the assessment signifies to medical professionals that there are less severe injuries to a person's brain. When dealing with a mild traumatic brain injury, there really is no treatment other than over-the-counter medication and rest. Managing a mild traumatic brain injury will involve having someone frequently monitor the symptoms you are experiencing, and make note of any new, worsening, or persistent symptoms that would require a follow-up appointment with a family doctor or a trip to an emergency room. Someone suffering from a moderate traumatic brain injury will require more time to recover than a mild one. It could take weeks or up to three months to recover. Most people will make a full recovery while suffering from a moderate TBI, but treatments such as speech/language therapy, social services, occupational/physical therapy, or even neurosurgery may be needed in order to treat certain cases. In a severe case of a traumatic brain injury, treatment and management can be quite extensive.
 
Due to a person's inability to function at a normal standing, they will require treatments from numerous amounts of specialists including surgeons, respiratory therapists, dieticians, intensive care doctors, neurologists, pharmacists, a rehab specialist, and many more. Most patients who suffer from a severe TBI are in a state of unconsciousness, and once they are conscious, they will have a long road ahead of them. Most people lose their ability to talk, walk, remember events, eat, and function at the normal level. The treatments they will receive will involve speech therapy, physiotherapy, nutritional therapy, and much more. Once a person is able to go home and be in their natural environment, they will still have many appointments, and they will need to learn how to live their lives, not at a normal state.
 
The patient will attend multiple visits with a neurologist in order to monitor their improvements since being discharged from the hospital. If someone you know may be suffering from a traumatic brain injury or has suffered from a TBI, Cape Fear Physical Medicine and Rehab has many specialists that are highly trained and certified to treat patients with any form of a traumatic brain injury. We are here to help you with your traumatic brain injury and with any of your needs for support, treatment, or management. We serve patients from Fayetteville NC, Hope Mills NC, Cedar Creek NC, Eastover NC, Woodfield NC, and Fenix NC.