Facet Injections Questions and Answers
At Cape Fear Physical Medicine and Rehab, we help treat your acute or chronic pain conditions that can hold you back from enjoying life to its fullest potential. For more information, call us or schedule an appointment online. We are conveniently located at 1540 Purdue Dr, Ste. 200, in Fayetteville, NC 28303.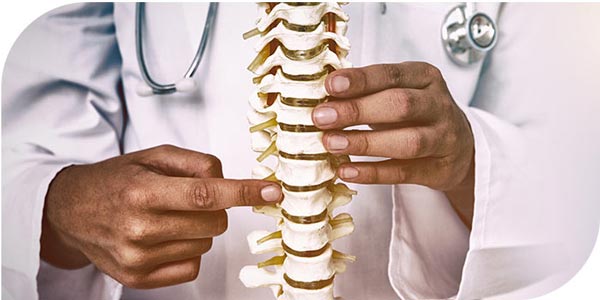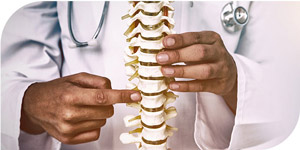 Facet joints are small joints located between each vertebrae in the spine. They help facilitate the spine's motion, such as bending and twisting, and ensure that the back does not move beyond its normal limits. Facet joints can become painful due to an injury, physical stress or spinal arthritis, with symptoms that can be difficult to live with and hard to relieve. Fortunately, effective pain-relief treatments are available, such as facet injections, which contain a small amount of a local anesthetic and/or steroid medication that can anesthetize these joints and block the pain.
What is the purpose of facet injections?
A facet joint injection is a diagnostic procedure which involves injecting a local anesthetic and/or a corticosteroid into the joint for the purpose of confirming the source of pain as well as for providing pain relief. About 10 to 20 percent of patients will obtain long term relief over the course of 3 months. If the procedure provides significant relief for the duration of the injection's efficacy period, a tentative diagnosis can be made, and patients will be considered a candidate for facet injections. To confirm a diagnosis, patients may have to undergo additional tests which will be determined by the healthcare professional administering the injections. In cases where minimal-to-no relief is provided by the injections, the pain is likely caused by a different problem, and not one where the facet joints are involved.
When do you need a facet injection?
A facet injection may be needed when:
Pain has not responded to other treatments
Inflammation causes limited range of motion
Pain interferes with day-to-day activities
Pain lasts longer than two weeks
Identifying the location of pain
Diagnosing the cause of facet pain
What are the benefits of a facet injection?
Facet joint injections provide many benefits, including:
Reduce Inflammation — This improves healing times and aids in the recovery process.
Greater Pain Relief — These injections can provide more pain relief than other treatments and can also help patients live a better quality of life.
Aids in Making a Diagnosis — These injections also play a diagnostic role in determining if the facet joints are the cause of the pain.
Minimal Risks — There are few risks involved with facet injections, except for those present in all invasive procedures, such as risk of infection.
Complements Other Conservative Treatment Methods — They work by themselves or in addition to other therapies, making them a great choice for many individuals.
How are facet joint injections performed?
The injection procedure includes the following steps:
The patient lies on a procedure table
The injection site is well cleansed
A numbing medicine (anesthetic) is applied
Using X-ray guidance (fluoroscopy), the physician directs a very small needle into the facet joint
To confirm that the needle is in the joint and that medication is contained inside the joint, a small amount of contrast dye is then injected
After the proper placement of the needle has been confirmed, a small mixture of anesthetic and anti-inflammatory medication is then slowly injected into the joint
How are facet joint injections performed?
The facet joint steroid injection starts to work in about three to seven days and it can last up to a few months. Over a period of a few weeks to 6 months, several injections may be necessary. This is a safe procedure with very few complications or adverse effects.
At Cape Fear Physical Medicine and Rehab, our kind and caring professionals are committed to helping you manage painful symptoms and injuries that can hold you back from enjoying life to its fullest potential. Call us today for more information about facet injections, or simply schedule an appointment online! Our office is conveniently located at 1540 Purdue Dr, Suite 200, Fayetteville, NC 28303. We are open five days a week: Monday to Thursday from 8:00 AM to 4:30 PM, and Friday from 8:00 AM to 12:00 PM. We look forward to serving you! We serve patients from Fayetteville, Fort Bragg, Hope Mills, Wade, Stedman, Lumberton, Lillington, Raeford, and Vander NC.