Joint Injections for Pain Questions and Answers
Joint injections are a quick and non-invasive solution to pain and inflammation in the joints. Visit us at Cape Fear Physical Medicine to learn more about joint injections and their benefits. For more information, call us or schedule an appointment online. We are conveniently located at 1540 Purdue Dr, Ste. 200, in Fayetteville, NC 28303.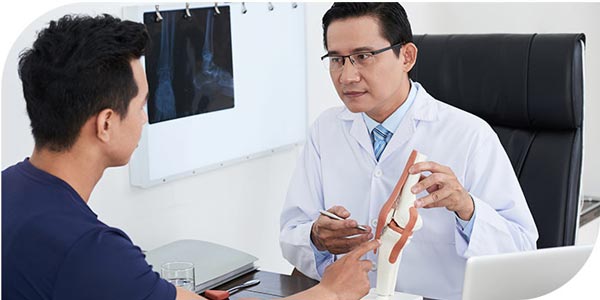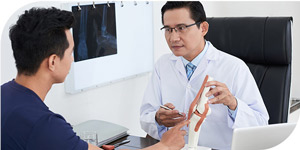 Pain can occur anywhere in the body, but it often affects areas of high mobility, such as the joints. There are many causes of joint pain, some more common than others, including arthritis, dislocation, and subluxation. Fortunately, there are injections that can specifically target painful joints to provide relief, improve mobility, and increase range of motion.
What are some common causes of joint pain?
There are many causes of joint pain, some of the more common ones include:
Adult Still's disease
Ankylosing spondylitis
Avascular necrosis
Bone cancer
Broken bone
Bursitis (joint inflammation)
Complex regional pain syndrome
Dislocation
Fibromyalgia
Gonococcal arthritis
Gout (arthritis related to excess uric acid)
Hypothyroidism (underactive thyroid)
Juvenile idiopathic arthritis
Leukemia
Lupus
Lyme disease
Osteoarthritis (disease-causing the breakdown of joints)
Osteomyelitis (a bone infection)
Paget's disease of bone
Polymyalgia rheumatica
Pseudogout
Psoriatic arthritis
Reactive arthritis
Rheumatic fever
Rheumatoid arthritis (inflammatory joint disease)
Rickets
Sarcoidosis (collections of inflammatory cells in the body)
Septic arthritis
Sprains
Tendinitis
What are the different types of joint injections?
The different types of joint injections include:
Corticosteroid Injections — Traditional injections, such as corticosteroids (also known as cortisone), can be effective as a way to quickly reduce levels of pain and delay the need for surgery.
Hyaluronic Acid Injections — Hyaluronic acid (HA) injections often are used when corticosteroid injections are not effective, however, they usually are approved only for use in the knee. In some instances, doctors may consider HA injections first if there are no obvious signs of inflammation. Because corticosteroids have the potential to raise blood sugar levels, HA is often a better option for people with diabetes. HA acts as a cushion or a buffer against inflammatory cells in the joint, and in some cases, it can stimulate the knee to start naturally producing more HA. Some physicians also believe that HA helps reduce pain by coating nerve endings within the joint, although this claim lacks clinical evidence. One treatment of HA injections (often one to three injections) usually offers symptom relief for four to five months; however, it can also provide relief for up to one year.
Platelet-Rich Plasma — Platelet-rich plasma, often abbreviated as PRP, is commonly used in injections to reduce pain, promote tissue regrowth, and repair cell damage. They are a relatively new treatment for joint pain, yet their results have been incredibly promising. A sample of PRP is created by drawing blood from the patient's own supply and then spinning it in a centrifuge machine to isolate the different layers of blood. This centrifugation process concentrates the platelets, which can then be injected into the treatment area.
What are joint injections used for?
Joint injections have a wide number of uses, from treating pain to reducing inflammation. Typical uses include:
To treat knee pain
To treat elbow pain
To treat shoulder pain
To treat arthritis
To alleviate pain caused by an injury
This list is not all-inclusive; there may be other uses for joint injections that are not listed here. For more information about the potential uses of joint injections, call Cape Fear Physical Medicine and Rehab today.
Are joint injections painful?
Joint injections are typically not painful when they include a local anesthetic and corticosteroids, however, some patients report feeling pain at the site of injection when receiving injections of other compositions, such as PRP.
For top-quality joint injections, come to Cape Fear Physical Medicine and Rehab. Our medical professionals are experienced at helping people find relief from their pain with joint injections. Call us today to book an appointment for joint injections for pain, or visit our clinic conveniently located at 1540 Purdue Dr, Ste. 200, Fayetteville, NC 28303. We look forward to serving you! We serve patients from Fayetteville, Fort Bragg, Hope Mills, Wade, Stedman, Lumberton, Lillington, Raeford, and Vander NC.