Spasticity Management Specialist in Fayetteville, NC
Experienced, quality and compassionate care for spasticity at Cape Fear Physical Medicine. For more information, call us or schedule an appointment online. We are conveniently located at 1540 Purdue Dr, Ste. 200, in Fayetteville, NC 28303.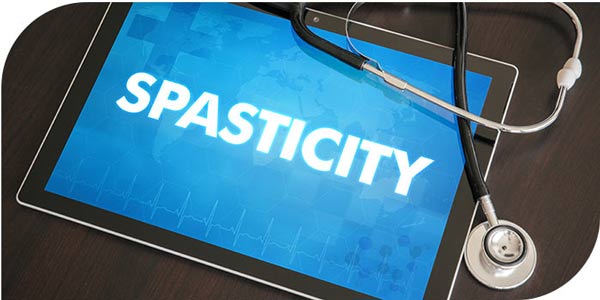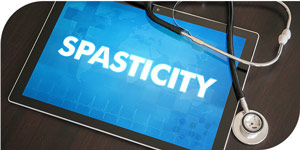 Table of Contents:
What is spasticity management?
What causes spasticity?
What are the symptoms of spasticity?
How is spasticity diagnosed?
Muscle stiffness can be painful and frustrating to deal with, even when it occurs as an acute episode from working out too much or recovering from an injury. To that extent, muscle spasticity, which involves chronic stiffness at best and painful and uncontrollable spasms at worst, can often feel quite debilitating without the proper management plan in place. At Cape Fear Physical Medicine & Rehab, we understand the difficulty of dealing with spasticity and can provide you with highly effective treatment plans to help you manage and overcome spasticity in your muscles.
What is spasticity management?


Spasticity management refers to treatment plans developed by a medical doctor in consultation with a patient to help the patient manage and deal with chronic spasticity. Chronic spasticity is a muscular disorder where individuals experience continual stiffness, tightness, and uncontrollable spasms in specific muscles.

With that in mind, a spasticity management plan typically involves a variety of exercise and stretching routines, specialized bracing therapies, as well as botulinum toxin injections, also known as Botox, through electromyographic (EMG) guidance.

The bracing, exercise, and stretching therapies in spasticity management vary according to the patient's needs, such as the location of the affected muscles, the severity of their muscle stiffness and spasms, and other factors.

EMG-guided Botox injections have diagnostic and treatment purposes. Through EMG, a medical device that measures electrical activity in your muscles, your doctor can determine the exact affected muscles and require treatment. Once those muscles are identified, they will inject a pre-determined amount of Botox into the muscles to relax the nerves and suspend muscle activity in the treatment area—effectively giving you reprieve from muscle stiffness and spasms.
What causes spasticity?


 In general, the cause of spasticity is directly related to damage or disruption to the nerve signals in the brain and spinal cord responsible for muscle contractions and reflexes. This disruption can be due to an imbalance of inhibitory and excitatory signals delivered to the affected muscles, effectively locking the muscles, or various neurological conditions like cerebral palsy, multiple sclerosis, or a brain or spinal cord injury.
What are the symptoms of spasticity?


The symptoms of spasticity vary in severity from mild muscle tightness and stiffness to painful spasms that you cannot control. With that being said, some common symptoms of spasticity are as follows:

• Abnormal increase in muscle tone
• Deformities in the bones, muscles, or joints
• Joint pain or stiffness
• Involuntarily crossing your legs
• Muscle decline or fatigue
• Postural irregularities
• Spasms, which are painful and uncontrollable muscle contractions
• Stiffness in the muscles, causing your muscles to move with less precision and affecting your ability to perform routine tasks
How is spasticity diagnosed?


The extent of the testing that goes into diagnosing spasticity varies according to its severity in the patient. As such, basic testing for spasticity involves a physical examination and some neurological testing. With such tests, the doctor assessing the patient's condition will be evaluating such things as posture, how much control the patient has over their movements, muscle strength, coordination, endurance, and the measure of muscular resistance that occurs during a passive stretch.

In more advanced cases of spasticity, a medical resonance imaging (MRI) scan may also be recommended to identify the source of the spasticity and determine how much damage it has caused.

The skilled and experienced doctors and spasticity management specialists at Cape Fear Physical Medicine & Rehab would be pleased to provide you with effective treatment solutions if you are dealing with spasticity-related concerns.

For more information about our diagnostic and treatment options or an appointment with us, please feel welcome to call us or book an appointment through our website. You can find Cape Fear Physical Medicine & Rehab at 1540 Purdue Dr, Suite. 200, Fayetteville, NC. We serve patients from Fayetteville, Fort Bragg, Hope Mills, Wade, Stedman, Lumberton, Lillington, Raeford, and Vander NC.