Get Inspired by Cape Fear Physical Medicine & Rehab Weight Loss and Wellness Success Stories
Ivy Weight Loss and Wellness are helping our patients to make MAJOR healthy changes. We are here to help you start living life again. Contact our team of healthcare professionals at Cape Fear Physical Medicine & Rehab or visit us online to book an appointment. We are conveniently located at 1540 Purdue Dr, Ste. 200 Fayetteville, NC 28303.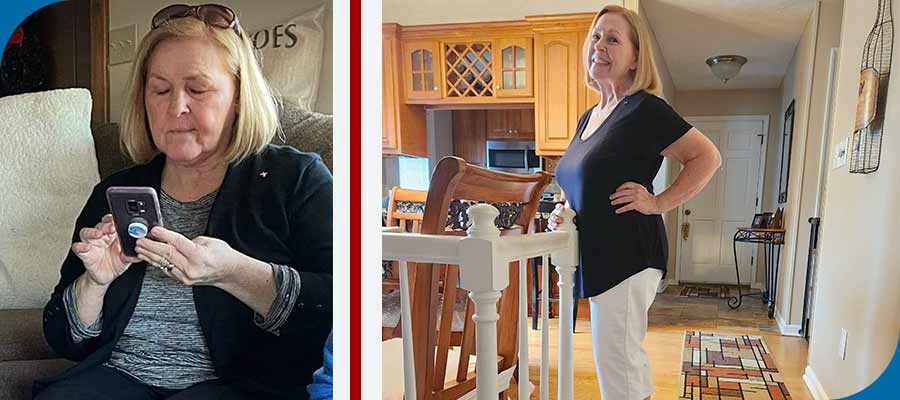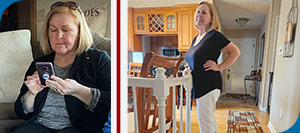 I've been so excited about this program. At my age and with numerous health issues I wasn't sure it was for me, but I was wrong. To date I have lost 35 pounds! I am no longer on high blood pressure medication or cholesterol medication. I am able to walk with friends and and do exercise at my local recreation center. Dr Richards and her staff are excellent and have given great support and guidance. I highly recommend this program.
---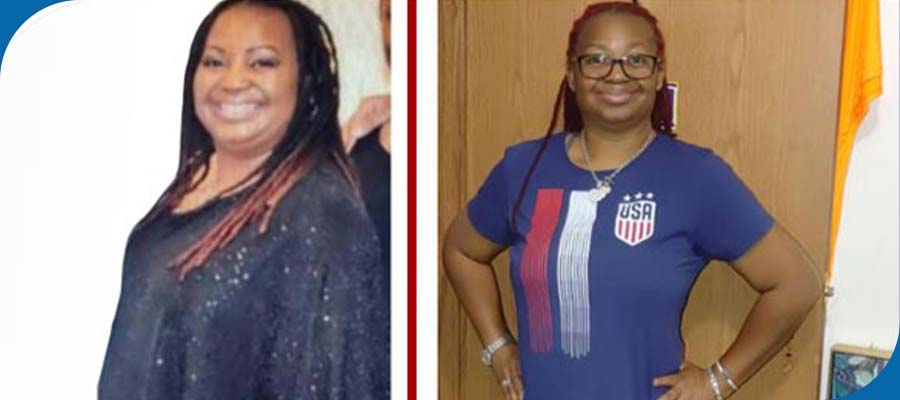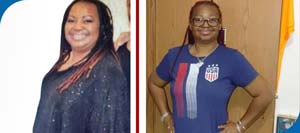 She started the program in June with diabetes, high blood pressure, and high cholesterol. She started with a hemoglobin A1C of 10.1 She has now lost 30 lbs and her A1C is 5.9 and she is no longer classified as having diabetes. Her blood pressure and cholesterol are near normal and she is taking fewer medications. She has energy and confidence and is a GLOWING example of how lifestyle changes and medications can work to allow you to be your BEST self. Our goal is NOT just about weight loss — it's about reducing pain and chronic disease that limits the quality of your life.
---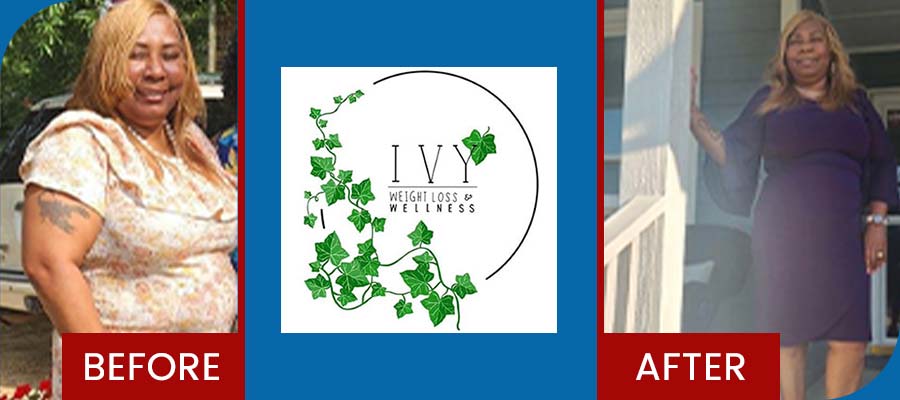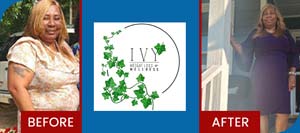 Another great before and after from Barbara going through our Ivy Weight loss program! read what she has to say below.
When I started at Ivy Weight Loss and Wellness, I weighed 210lbs. I have several health issues and being overweight did not help. I could not afford a new wardrobe, but I could afford to lose some weight. My hips don't hurt as bad, and my sciatic nerve has calmed down. My self esteem has boosted. As of this post, I am 177lbs and only 2 lbs short of my goal.

Great Job Barbara! We are so proud of you!!
---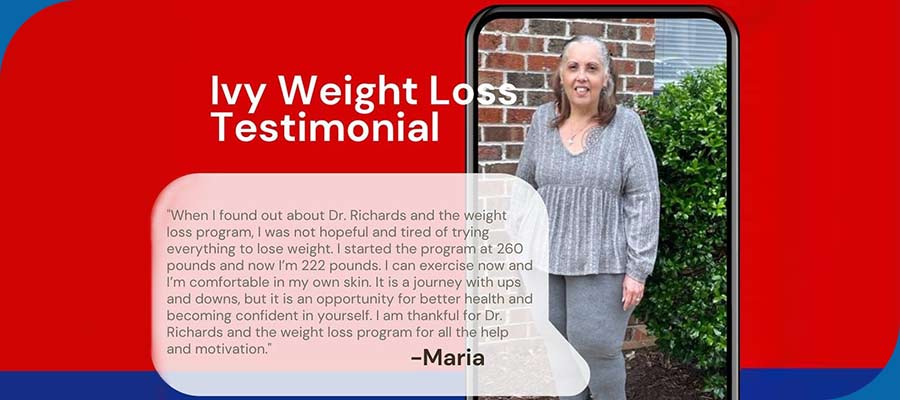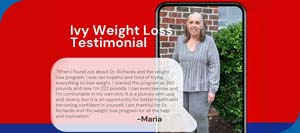 The Ivy Weight Loss testimonials keep coming in!

Read what Maria has to say about Dr. Richards and the program. We are so grateful she put her trust in us and is not only seeing results but is feeling better too!