Get Inspired by Cape Fear Physical Medicine & Rehab Weight Loss and Wellness Success Stories
Ivy Weight Loss and Wellness are helping our patients to make MAJOR healthy changes. We are here to help you start living life again. Contact our team of healthcare professionals at Cape Fear Physical Medicine & Rehab or visit us online to book an appointment. We are conveniently located at 1540 Purdue Dr, Ste. 200 Fayetteville, NC 28303.
Meet Lynell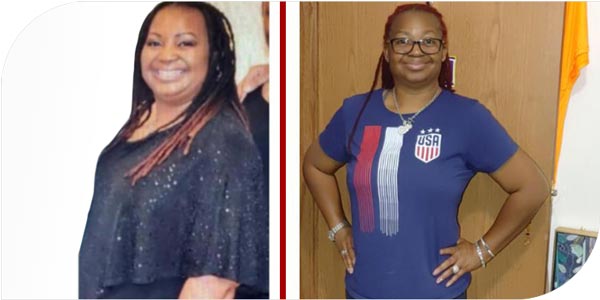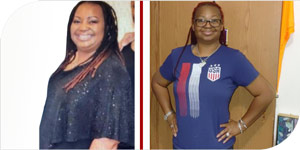 She started the program in June with diabetes, high blood pressure and high cholesterol. She started with a hemoglobin A1C of 10.1 She has now lost 30 lbs and her A1C is 5.9 and she is no longer classified as having diabetes. Her blood pressure and cholesterol are near normal and she is taking fewer medications. She has energy and confidence and is a GLOWING example of how lifestyle changes and medications can work to allow you to be your BEST self. Our goal is NOT just about weight loss — it's about reducing pain and chronic disease that limits the quality of your life.