Obesity Medicine Specialist in Fayetteville, NC
Obesity medicine is the study, understanding and treatment of the medical disease, obesity. Obesity management is available at Cape Fear Physical Medicine and Rehab. Get your health in check today! Contact us today to book an appointment online. We are conveniently located at 1540 Purdue Dr, Ste. 200, in Fayetteville, NC 28303.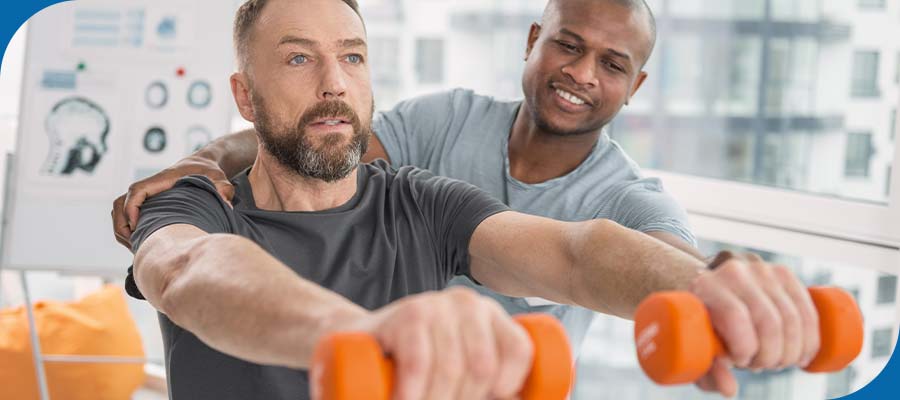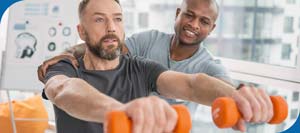 Table of Contents:
What is obesity?
What is obesity medicine?
What are the main causes of obesity?
How does an obesity specialist help?
What is obesity?


The disease of obesity is characterized by an excessive amount of body fat. The problem of obesity goes beyond cosmetics. As a result, there is an increased risk of other diseases, such as heart disease, diabetes, high blood pressure, and certain types of cancer.
 
Weight loss can be difficult for many people for a variety of reasons. Diet, physical activity, and exercise choices all contribute to obesity, along with inherited and physiological factors.
 
Obesity-related health problems can be reduced or prevented even with modest weight loss. Losing weight can be achieved by eating healthier, exercising more, and changing your behavior. Obesity can also be treated with prescription medications and weight-loss procedures.
 
Typically, a medical professional will look at body mass index (BMI) when diagnosing obesity. BMI is calculated by multiplying weight in pounds by 703, dividing by height in inches, and then dividing again by height in inches. When using this method to determine obesity, divide the weight in kilograms by the height in meters squared.
What is obesity medicine?


Medications for weight loss should be used alongside diet, exercise, and behavior changes, not instead of them. Your doctor will consider your health history and possible side effects when selecting a medication for you.
 
In the United States, the most common medications approved by the FDA for treating obesity are liraglutide (Saxenda), bupropion-naltrexone (Contrave), phentermine-topiramate (Qsymia), and orlistat (Alli, Xenical).
 
The effects of weight-loss medications may wane over time, and they may not work for everyone. It is possible to regain much or all of the weight you lost when you stop taking a weight-loss medication in the absence of a proper weight loss management plan.
What are the main causes of obesity?


Obesity is often primarily the result of an individual consuming more calories than they expend, however, there may be other contributing factors. The body stores fat when it consumes large amounts of energy, such as fat and sugar, without burning it off through exercise and physical activity.
 
The process of becoming obese does not happen overnight. Poor diet and lifestyle choices cause it to develop gradually over time. Fast food and processed foods high in fat and sugar can contribute to obesity. Heavy drinkers are often overweight as a result of alcohol's calorie content. Consuming too many sugary drinks and eating larger portions can contribute to obesity.
 
Obesity is also influenced by a lack of physical activity. It is common for people to spend most of their day sitting at their desks. Their cars are also a more popular mode of transportation than walking or cycling. It is common for people to watch TV, browse the internet or play computer games for relaxation, and seldom exercise regularly. Without enough exercise, you don't use the energy provided by the food you eat, and the extra energy you consume is stored as fat in your body.
 
Diet and exercise problems are common causes of obesity, but an individual may also develop obesity due to genetic factors, underlying health conditions, medication side effects, and more.
How does an obesity specialist help?


Ask your doctor about obesity management if you're concerned about your weight. Discuss your weight loss options with your doctor after evaluating your health risks.
 
Your obesity specialist will customize your plan according to your preferences and needs. Nutrition, exercise, behavior changes, and medicines will all be part of your plan. It is possible that he or she will recommend weight loss surgery. Treatment plans are created to treat obesity and its related health conditions. A custom plan to manage and treat obesity will be developed by the doctor and patient. Each patient's weight loss journey is unique and for that reason weight loss plans are developed with your health and lifestyle in mind.
 
Obesity services are available at Cape Fear Physical Medicine and Rehab. We serve patients from Fayetteville NC, Hope Mills NC, Cedar Creek NC, Eastover NC, Woodfield NC, and Fenix NC.