Is Obesity Considered a Disease?
Doctors consider obesity to be a condition in which a person develops excess body fat, also known as adipose tissue. Visit Cape Fear Physical Medicine and Rehab to get comprehensive and specialized care. For more information, contact us today or schedule an appointment online. We are conveniently located at 1540 Purdue Dr, Ste. 200, in Fayetteville, NC 28303.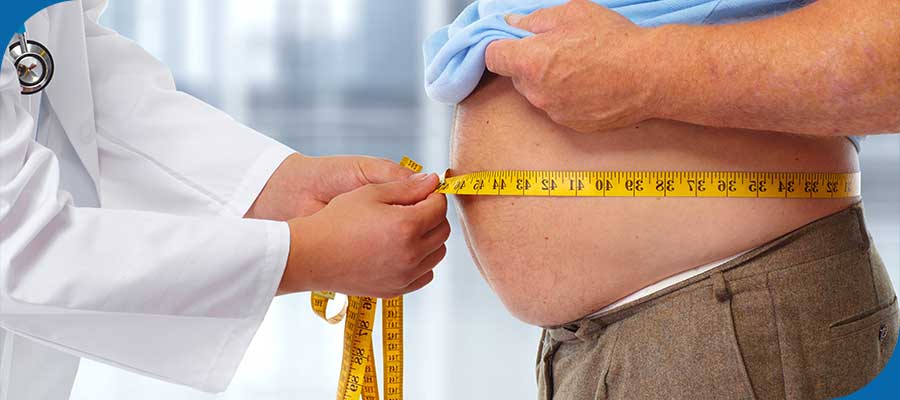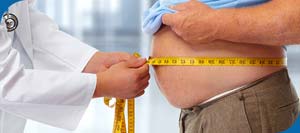 Table of Contents:
Why is obesity considered a disease?
What are the 3 main causes of obesity?
Why do people become obese?
What are the common types of obesity?
Why is obesity considered a disease?

Obesity is a complex disease that is characterized by excessive amounts of body fat. The issue of obesity goes beyond cosmetics. There is a medical problem that increases the risk of other diseases and conditions, such as heart disease, diabetes, high blood pressure, and certain cancers.

Scientists have concluded obesity is more than a "calories-in, calories-out" problem.

Doctors have found that certain genes can increase a person's hunger, which leads them to eat more food. This can lead to obesity. Weight gain can also be caused by other medical conditions. Hypothyroidism, Cushing's disease, and polycystic ovary syndrome are examples. It is also possible to gain weight while taking certain medications for other health conditions. Some antidepressants fall into this category. The same diet can be eaten by two people of equal height, and one may be obese while the other is not. A person's base metabolic rate (how many calories their body burns at rest) and other factors contribute to this.

For many people, obesity is an emotional and complicated issue. Genetics, lifestyle, psychology, environment, and more are all factors that can play a role. Obesity can be prevented in certain ways – changing your diet and exercising regularly can improve your heart health, lung capacity, range of motion, and comfort. It is known, however, that some patients make these changes and still fail to lose weight significantly.
What are the 3 main causes of obesity?

Weight loss can be difficult for many people for a variety of reasons. Inherited, physiological, and environmental factors usually contribute to obesity, as do diet, physical activity, and exercise choices. The three main causes are dietary factors, lack of exercise, and metabolism.

Obesity-related health problems can be improved or prevented by even modest weight loss. Losing weight can be achieved by eating a healthier diet, exercising more, and changing your behavior. Obesity can also be treated with prescription medications and weight-loss procedures.
Why do people become obese?

Obesity happens when you consume more calories than you burn through normal daily activities and exercise, despite genetic, behavioral, metabolic, and hormonal influences. Excess calories can be stored as fat in your body.

Fast food and high-calorie beverages dominate most Americans' diets in the United States. Obese individuals may eat more calories before feeling full, feel hungry earlier, or eat more when they are stressed or anxious.

People in Western countries no longer burn as many calories at work as they used to because their jobs are less physically demanding. The conveniences of remote controls, escalators, online shopping, and drive-through banks make even daily activities less caloric.
What are the common types of obesity?

Healthcare providers classify obesity into different types according to the severity of obesity. In order to do this, they use BMI. Being overweight is defined as having a BMI of between 25.0 and 29.9 kg/m2. Healthcare providers use three general categories of obesity to determine which treatments are most effective. These include class I obesity defined as BMI 30 to <35 kg/m². Class II obesity wherein the individual has a BMI of 35 to <40 kg/m². And class III obesity, sometimes called "morbid obesity", is defined as a BMI of 40+ kg/m².

"Morbidity" refers to health risks associated with a disease. Doctors called class III obesity "morbid" because it was most likely to be accompanied by related health problems. The term, however, was retired due to its negative connotations.

Thankfully, there are many treatment options and lifestyle changes possible to avoid the health risks associated with obesity. Patients can seek treatment at Cape Fear Medicine and Rehab located in Fayetteville NC. Contact us today and let us help treat your weight issues and help you successfully achieve your weight loss goals. For more information, call us or request an appointment online. We serve patients from Fayetteville NC, Hope Mills NC, Cedar Creek NC, Eastover NC, Woodfield NC, and Fenix NC.