Medical Weight Loss Specialist in Fayetteville NC
At Cape Fear Physical Medicine & Rehab, we'll help you in finding sustainable weight loss solutions that work best for you. Contact us today for more information or visit us online to book an appointment. We are conveniently located at 1540 Purdue Dr, Ste. 200 Fayetteville, NC 28303.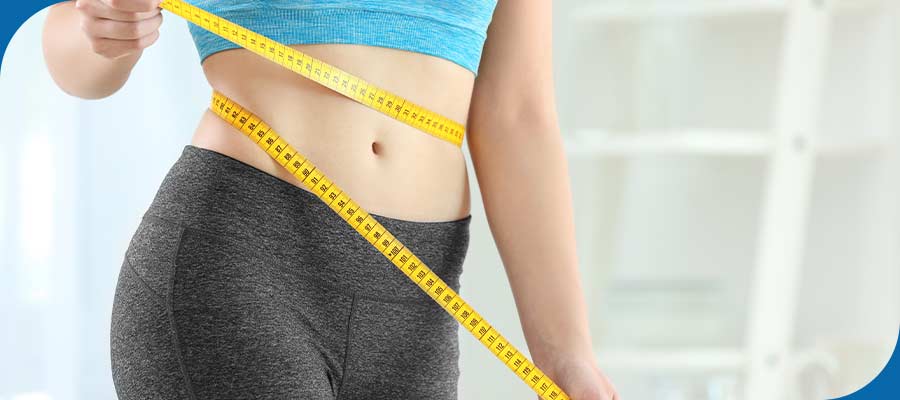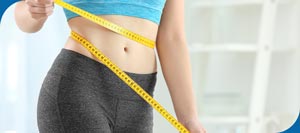 Table of Contents:
Does medical weight loss really work?
Which doctor is best for medical weight loss?
What is the difference between a medical weight loss clinic and a weight loss clinic?
How much weight loss is considered safe to lose each month?
If you are trying to lose weight and having trouble with self-directed methods, we invite you to consider Medical Weight Loss at Cape Fear Physical Medicine & Rehab in Fayetteville NC. With Medical Weight Loss you work directly with physicians who will monitor your progress and assist you in making the right diet and exercise decisions. Losing weight and keeping it off is not easy and many people fail in the process, there is no shame in seeking help from a medical professional who specializes in weight loss.
Does medical weight loss really work?


Medical Weight Loss is an extremely effective weight loss technique that involves working directly with a trained physician to create a customized weight loss program designed to help you lose weight. This customized approach ensures that the weight loss program is specifically tailored to the needs and capabilities of the individual. Regular monitoring will also help you keep track of your progress so you can know how close you are to achieving your goals.
Which doctor is best for medical weight loss?


There are several medical professionals who often specialize in weight management, these include general practitioners, dieticians, nutritionists, bariatric physicians, and bariatric surgeons. They are highly trained in counseling patients to enact positive lifestyle changes as well as providing direct medical support when necessary. However, if you are not suffering from obesity or a related weight disorder you can achieve the results you want by simple lifestyle changes, but it is advisable to see an experienced professional for long-lasting results. At Cape Fear Physical Medicine and Rehab, we have board-certified physicians in Obesity medicine. Dr. Abbasinejad and Dr. Richards are committed to helping you lose weight and improve your health, our medical weight loss and wellness program addresses the social, physiologic, biological, and psychological aspects of health to allow you significant and long-term results.
What is the difference between a medical weight loss clinic and a weight loss clinic?


Weight Loss Clinic is an overly broad and non-specific term that can often be used by facilities that do not offer programs overseen by a trained physician. Medical weight loss clinics have their programs developed and overseen by medical professionals with the training and expertise necessary to best help patients with their weight loss needs. While they are not magical weight problems that cure-all centers, medical weight loss clinics will offer food plans, lifestyle counseling, exercise recommendations and if necessary, medications to promote the patient's weight loss.

Things to keep in mind when looking for a credible medical weight loss clinic are recommendations from reputable sources, consultations that promote a low-pressure environment, doctors on staff, and establishing realistic goals and expectations for the patient. Credible Medical Weight Loss Clinics will take a patient's entire lifestyle, medical history, and body mass index into account when developing proper treatment.
How much weight loss is considered safe to lose each month?


The CDC sets a healthy weight loss rate at 1 to 2 Pounds a Week, setting overall weight loss goals at around 4 to 8 pounds per month. Losing too much weight can sometimes lead to other health problems such as depression, loss of muscle mass, the development of gallstones, nutritional deficiencies, and a possibly permanent drop in your metabolic rate. Thankfully when properly overseen by a physician you can avoid these issues with Medical Weight Loss programs. A big part of the process is ensuring that you lose weight in a healthy and sustainable way.

If you are in Fayetteville NC and looking for a medical weight loss program feel free to call our offices and book a consultation either in person or online to discuss your options and find the program that's right for you. For more information about medical weight loss or an appointment with us at Cape Fear Physical Medicine and Rehab, please feel free to give us a call, or you can schedule an appointment right here on our website! We serve patients from Fayetteville, Fort Bragg, Hope Mills, Wade, Stedman, Lumberton, Lillington, Raeford, and Vander NC.