Ozempic Weight Loss Injections in Fayetteville NC
Ozempic injections are an effective new-age method of helping patients lose and manage their weight. At Cape Fear Physical Medicine & Rehab, our experienced care professionals will support you in your weight loss journey from beginning to end. Contact us today or book in for an appointment online. We are conveniently located at 1540 Purdue Dr, Ste. 200, in Fayetteville, NC 28303.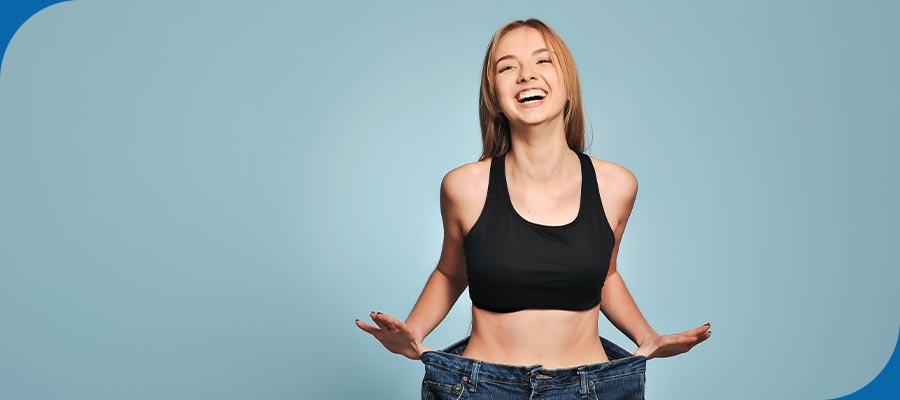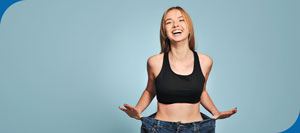 Table of Contents:
What is Ozempic?
How do Ozempic injections work?
What are the benefits of Ozempic injections?
Who qualifies for Ozempic injections for weight loss?
What is Ozempic?

A molecule known as Ozempic is administered as a weekly injection for the treatment of type 2 diabetes. Semaglutide is the generic name for the drug, insulin is not present in it. The product comes in two types of disposable single-use pens, each of which has a 0.25mg increment or a 1mg increment depending on whether you're starting with the smaller or larger dose.
 
In addition to lowering blood sugar levels, Ozempic can also lower blood pressure and aid in weight loss.
Weight loss is a side effect of Ozempic (Semaglutide), and more and more people with type 2 diabetes are using Ozempic for weight loss. Off-label prescriptions for weight loss are also being written by doctors for people without diabetes.
 
Ozempic (Semaglutide) has been studied for its effectiveness in managing type 2 diabetes. In addition to examining the weight loss associated with Ozempic, these studies also evaluated the associated side effects. In most studies, about 5 kilograms of weight were lost on average.
How do Ozempic injections work?

Ozempic stimulates insulin release as well as reducing the amount of sugar your liver releases. Gastric emptying, which occurs when your stomach empties all of its contents, is also slowed down by Ozempic. By doing this, you can prevent your blood sugar from spiking. In addition, it increases your feeling of fullness, which helps you lose weight and eat less.
 
In order to lose weight with Ozempic, patients usually need to gradually increase their dose until they reach the target dose. A dose increase of 2.4 mg once a week was given to participants every four weeks during clinical trials. After 20 weeks, researchers measured the outcomes of the participants in phase three of the study. After reaching their goal dose, most of the participants experienced weight loss as their dose was increased. Additional weight loss continued to occur over the next 48 weeks for some participants.
 
The process of losing weight can take time even with Ozempic. In conjunction with regular exercise and a healthy diet, you'll see the best results when you take the medication as directed. Follow your doctor's instructions exactly when taking Ozempic. Be sure to follow all directions on your prescription label and to read every medication guide or instruction sheet you receive. In most cases, Ozempic is started at a low dose and gradually increased every 4 to 30 days. It is very important that you follow the dosing instructions provided by your doctor.
What are the benefits of Ozempic injections?

Losing weight is difficult for many individuals despite their best efforts and Ozempic can play a transformative role in their weight loss journey. A recent trial found that adults taking Ozempic lost an average of 15.3kg (33.7 lbs) after a year, whereas those receiving placebo or lifestyle intervention lost only 2.6kg (5.7 lbs). Along with weight loss, Ozempic reduced waist circumference, blood pressure, HbA1c, fasting glucose and fasting cholesterol and more.
Who qualifies for Ozempic injections for weight loss?

Another diabetes and weight loss drug contains Semaglutide, the active ingredient in Ozempic. Ozempic, for example, is approved to treat type 2 diabetes but may be prescribed off-label for weight loss in adults. Alternatives such as Wegovy, for instance, are approved for chronic weight management, while Ozempic is approved to treat type 2 diabetes. Generally, healthcare professionals recommend increased exercise and a lower-calorie diet, but prescription medications may be recommended if sufficient weight loss is not achieved after six months.

Find out if Ozempic can help you lose weight by speaking with your healthcare provider. Generally, Ozempic 2.4 mg once weekly may be prescribed to individuals with a BMI of 27 kg/m2 or higher who have at least one weight-related disease or who have a BMI of 30 kg/m2 or higher.

Ozempic is available at Cape Fear Physical Medicine and Rehab. We serve patients from Fayetteville NC, Hope Mills NC, Cedar Creek NC, Eastover NC, Woodfield NC, and Fenix NC.