Semaglutide Shots for Chronic Weight Management in Fayetteville NC
Semaglutide injections have been approved by the FDA for supporting chronic weight loss management. Visit Cape Fear Physical Medicine & Rehab for specialized and quality care. Contact us today for more information or schedule an appointment online. We are conveniently located at 1540 Purdue Dr, Ste. 200, in Fayetteville, NC 28303.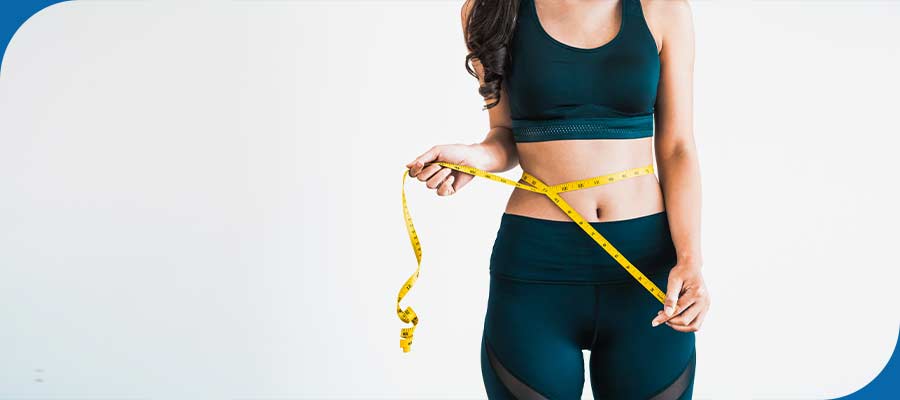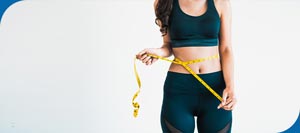 Table of Contents:
Do Semaglutide shots work for chronic weight loss?
Can Semaglutide be taken long-term?
How long do you stay on Semaglutide for weight loss?
Is Semaglutide weight loss permanent?
Weight loss programs can be incredibly difficult, but are vital for those who are considered obese or overweight in reducing the risk of developing health conditions that can be dangerous and life-threatening. The addition of Semaglutide injections alongside a medical weight loss program can make losing that weight significantly easier and ensure that those risks are quickly minimized, allowing patients to live a long and healthy life much faster than without medical interventions.
Do Semaglutide shots work for chronic weight loss?

Semaglutide injections have been approved by the FDA for supporting chronic weight loss management due to the fact that the weekly injection is able to provide an effective and sustainable method of weight loss when used as part of a medical weight loss program. For those who are considered medically obese or overweight, including Semaglutide injections in their weight loss program can lead to a much easier time being able to commence the weight loss by helping manage hunger and calorie intake and boosting the metabolism. So, when used alongside a calorie-deficient diet and regular exercise as recommended by a health care provider, Semaglutide injections have been shown to be highly effective for chronic weight loss.
Can Semaglutide be taken long-term?

In order to achieve long-term weight loss effects, Semaglutide injections must be continued long-term, especially since the dosage given of the medication must slowly be built up for the patient to minimize the risk of side effects. If the weekly injections are only consistent for 3 to 6 months, some weight can be lost, but it is more likely that the patient will eventually gain that weight back. In order to experience the full benefits of the treatment, it is important for the weight loss to be gradual to be sustainable. It is very common for people to embark on a fad diet or a weight loss plan that promises fast results, but those options do not help you keep the weight off once the program is complete. Taking Semaglutide long-term and losing that weight gradually over a long period of time can help to encourage individuals to continue the lifestyle changes that will help them keep that weight off.
How long do you stay on Semaglutide for weight loss?

It can take up to 8 to 12 weeks before the injections of Semaglutide even start working, so it is considered more of a longer-term treatment option for those who are using it for weight loss. The longer you are on the medication, the more weight you will be able to lose and keep off, making it common for those who are on a medical weight loss treatment plan to continue the weekly injections for at least one year. The total timeline of your treatment plan will heavily depend on your weight loss goals, your current weight concerns, and how your body reacts to the medication. The timeline may change depending on your body's reaction to the weekly injections and may take longer if you have to lower the dosage being injected due to side effects or negative reactions. Since obesity is considered a chronic condition, there are many cases where patients will opt to continue their Semaglutide injections for years to come.
Is Semaglutide weight loss permanent?

It is possible to experience permanent results through treatments of Semaglutide injections, however, it is very easy to gain weight back after getting off of the medication. Many patients with chronic obesity will simply continue using Semaglutide to help sustain their weight loss and to ensure that the results are more permanent, but for those who wish to get off of the medication while still being able to sustain their weight loss results, there are some lifestyle changes that they will have to implement. It is very important to ensure that you take the lifestyle changes during the Semaglutide treatments very seriously, if you want permanent results, you will need to impose permanent changes to your diet and exercise regimen. Take the habits you learn from your time on Semaglutide injections such as a sustainable diet that provides all of the nutrients you need to live comfortably but that also allows you to keep excess weight off, and make sure that your exercise routine is attainable so that you can continue it long-term following weight loss treatments.
 
Here at Cape Fear Physical Medicine and Rehab, we are happy to share that we accept over a dozen insurance companies, including all of the major and most commonly used insurance. Call our office today to learn if your insurance is able to cover our weight-loss clinic services. We serve patients from Fayetteville NC, Hope Mills NC, Cedar Creek NC, Eastover NC, Woodfield NC, and Fenix NC.