Who Qualifies for Semaglutide Injections for Weight Loss?
Semaglutide helps you lose weight in 3 ways. It works on your brain to curb cravings and also works on your stomach to empty more slowly which makes you feel full for longer. Additionally, it helps your cells become more sensitive to insulin again which moves your metabolism back in the right direction. Please note that we do not give or sell Semaglutide injections in the office. Learn more by visiting Cape Fear Physical Medicine & Rehab today. Contact us today for more information or schedule an appointment online. We are conveniently located at 1540 Purdue Dr, Ste. 200, in Fayetteville, NC 28303.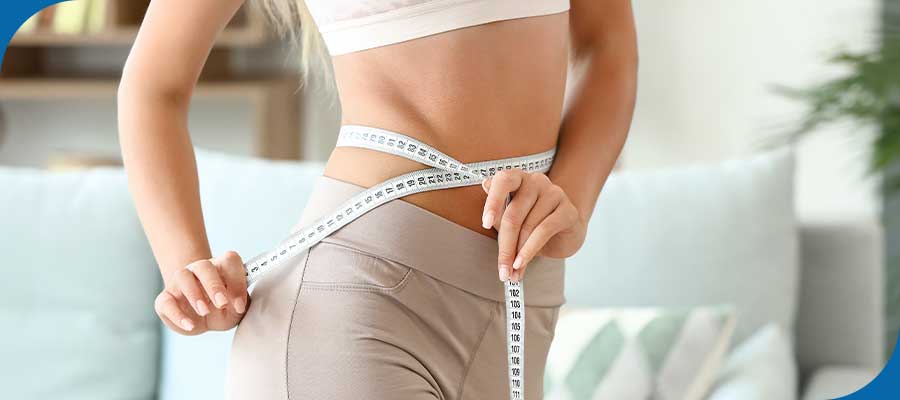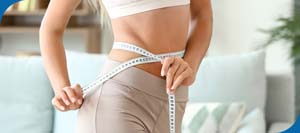 Table of Contents:
How do you qualify for Semaglutide for weight loss?
How do you get approved for Semaglutide?
Who cannot use Semaglutide?
How long do you stay on Semaglutide for weight loss?
Semaglutide injections continue to grow in popularity, but it is important to make sure that all patients who are on the medication are considered qualified for the treatment and that it is safe for all who use it. When used correctly and by a physician's recommendation, Semaglutide injections can quickly improve quality of life and support even the toughest weight loss treatments by curbing much easier to maintain and boosting the metabolism of the patient. Semaglutide injections have quickly become one of the most popular medications for use alongside medical weight loss treatments due to their effectiveness in supporting patients with chronic obesity and reducing the risks of developing health conditions that are weight-related.
How do you qualify for Semaglutide for weight loss?

To qualify for a medical weight loss program that includes weekly Semaglutide injections, you need to be considered obese, which means that you have a BMI of 30 or higher, or be considered overweight (a BMI of 27 or higher) with at least one weight-related health condition. When used for weight loss, Semaglutide injections are only recommended for those with chronic obesity or who are at risk of health conditions due to their weight as it is very effective for weight loss and is considered unsafe when not used as recommended. It will be used as part of a medical weight loss treatment so the prescription has to be provided by a physician. Semaglutide injections are also sometimes recommended as part of chronic weight management in adolescents older than 12 years of age.
How do you get approved for Semaglutide?

Since Semaglutide injections are an approved weight loss medication by the FDA, all that you need to be approved for the treatment is to qualify according to the BMI considerations of obesity and being overweight as well as receive a prescription from a physician that is aware of all of your underlying health conditions or medical history. While Semaglutide injections have proven to be highly effective in supporting long-term weight loss, as with all medications, they are not the best option for everyone and can lead to side effects so it is very important that you are honest during your consultation for approval to begin the treatments. It is only recommended when used as part of a medical weight loss program, which also includes a calorie-deficient diet and a regular exercise routine, so to be approved for Semaglutide injections, patients must also be able to maintain the recommended diet and exercise plans.
Who cannot use Semaglutide?

As with all medications, not everyone who is struggling to lose weight is considered a good candidate to get Semaglutide injections, even if they are engaging in a medical weight loss program. It is not recommended for those who have a family history or are at higher risk of the following conditions:

• Thyroid cancer, medullary thyroid cancer
• Multiple endocrine neoplasia syndrome type 2
• Decreased kidney functioning
• Kidney disease
• Acute inflammation of the pancreas
• Diabetic retinopathy
 
As well, Semaglutide injections are not recommended for those who suffer from depression or suicidal thoughts. It is incredibly important that you are entirely honest during your consultation to see if Semaglutide injections are a good fit for you as it can be very dangerous if the medication will not be compatible with your existing health condition.
How long do you stay on Semaglutide for weight loss?

It can take anywhere from 8 to 12 weeks before the initial results can start to be noticed as it does take some time to gradually increase the dosage with Semaglutide injections to minimize the risk of side effects as much as possible. Because of the more gradual start to treatments, weight loss from Semaglutide injections is typically considered a long-term treatment to be more effective. Essentially, the longer you are taking Semaglutide, the more effective it will be in encouraging weight loss and allowing for the weight to be kept off. That being said, most patients will stay on Semaglutide for weight loss for at least one year, but it is very common to be on it for multiple years, if not longer.
 
Here at Cape Fear Physical Medicine and Rehab, we are happy to share that we accept over a dozen insurance companies, including all of the major and most commonly used insurance. Call our office today to learn if your insurance is able to cover our weight-loss clinic services. We serve patients from Fayetteville NC, Hope Mills NC, Cedar Creek NC, Eastover NC, Woodfield NC, and Fenix NC.