Reasons to Visit a Pain Clinic in Fayetteville NC
Why should you see a pain doctor? Talk to our team of healthcare professionals today at the Cape Fear Physical Medicine & Rehab. If you are experiencing chronic pain or pain that you can't get relief from and it is impacting your daily life, it is time to get it checked out. Contact us today or visit us online to book an appointment. We are conveniently located at 1540 Purdue Dr, Ste. 200 Fayetteville, NC 28303.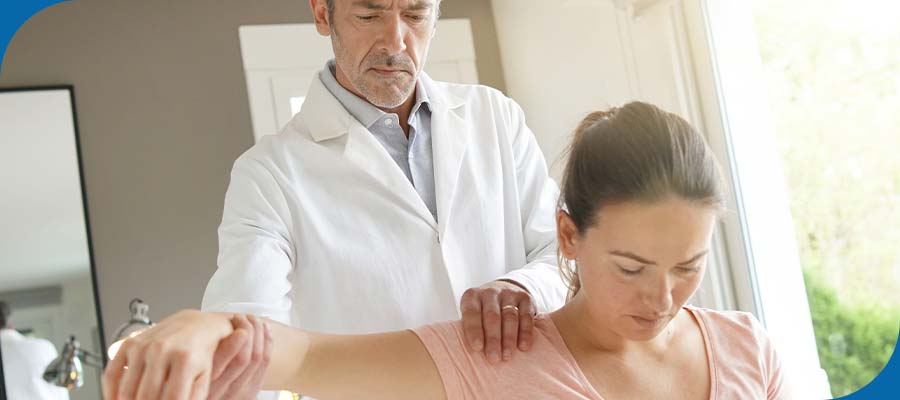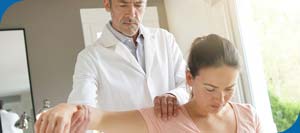 Table of Contents:
Why would a patient be referred to a pain clinic?
When should you see a doctor for pain?
How do you know when pain is serious?
What are the 10 levels of pain?
Why would a patient be referred to a pain clinic?


When people experience pain, they may try to treat the pain on their own, using at-home techniques, like over-the-counter painkillers, ice, and rest. If those methods aren't bringing any relief, they will usually then book an appointment with their family doctor or primary care physician to see if the doctor can find the source of the pain and provide any additional treatment options, whether it be prescribed pain medication or alternative therapies such as massage, acupuncture, chiropractic or physical therapy. When those treatments don't bring relief, or if the pain has been ongoing for more than three months, then your doctor will refer you to a pain clinic. Pain that lasts for three months or more is classified as chronic pain and more often than not, requires a diagnosis and treatment plan from a doctor that specializes in pain management. Depending on the cause of the pain, the treatment plan will be focused on managing the pain symptoms, to allow the patient to comfortably perform their day-to-day tasks.
When should you see a doctor for pain?


Different people have their ideas about when they should or shouldn't visit their doctor to get their symptoms looked at. Some people may go to their doctor for every small health concern, while on the other end of the spectrum, other people avoid going to the doctor unless they are in extreme agony or incredibly sick. When it comes to pain, a visit to the doctor is highly recommended if the pain doesn't respond to at-home treatments such as over-the-counter painkillers, ice, and rest, if the pain has been ongoing for an extended period, and if the pain is preventing you from simple completing daily tasks, including going to work or school. Pain that lasts for at least three months is considered to be chronic pain and should be treated by a doctor, ideally a pain management doctor who has been trained in the diagnosis and treatment of chronic pain conditions.
How do you know when pain is serious?


Pain can occur in all areas of the body, for many different reasons. Normal pain can be the result of many different causes such as a strenuous workout, bumping into something, or the usual aches and pains that we feel when we are doing something new or different that our body isn't used to. However, there are also times when pain isn't normal and can be a sign of a larger issue that requires medical attention. The various parts of our body will experience pain in different ways; however, there are some symptoms to watch for with any type of pain that could be cause for concern. You should seek medical attention if the pain you are experiencing is unexplainable and is sharp rather than more of a dull ache, is radiating so that it shoots to other parts of the body, causes weakness, numbness, or tingling in adjacent limbs, or is accompanied by additional symptoms such as fever, incontinence, blood in the urine or stool, or nausea and vomiting.
What are the 10 levels of pain?


Pain can be measured on a scale of 1-10 to indicate how severe the pain is.
On the scale, the different levels are defined as follows:

• Level 1 is barely noticeable and can be compared to a mosquito bite.
• Level 2 is mild pain or discomfort, like pinching a fold of skin using your fingernails lightly.
• Level 3 is noticeable but tolerable pain such as a cut or injection and after some time won't be noticeable.
• Level 4 is a deep and strong pain like stubbing your toe hard. It is noticeable and not adaptable, piercing at first, and then becoming dull.
• Level 5 is deep, strong, and piercing pain that is always noticeable and can start to impact your life as you become preoccupied with finding ways to manage the pain.
• Level 6 is intense and will affect your ability to think clearly. It can start to impact your focus at work, as well as your social relationships.
• Level 7 is similar to level 6 but more intense and greatly affects your ability to think clearly about half the time, as well as rendering the sufferer effectively disabled and impacting their ability to live alone.
• Level 8 is incredibly intense and sufferers can't think clearly. This is comparable to childbirth.
• Level 9 is intolerable and excruciating. For chronic pain sufferers, suicide is common at this level.
• Level 10 is unimaginable pain so intense it causes the sufferer to lose consciousness. Most people will never experience this pain level.

At the Cape Fear Physical Medicine & Rehab, we specialize in the treatment of pain to get our patients back to feeling like their normal self. We serve patients from Fayetteville, Fort Bragg, Hope Mills, Wade, Stedman, Lumberton, Lillington, Raeford, and Vander NC.