Meet Khandi Kae Sweeney, PA-C at Cape Fear Physical Medicine and Rehab in Fayetteville, NC
Khandi Kae Sweeney, PA-C is a physical medicine & rehabilitation specialist in Fayetteville, NC. Contact us today for more information, or simply schedule an appointment online! We are conveniently located at 1540 Purdue Dr, Ste. 200, in Fayetteville, NC 28303.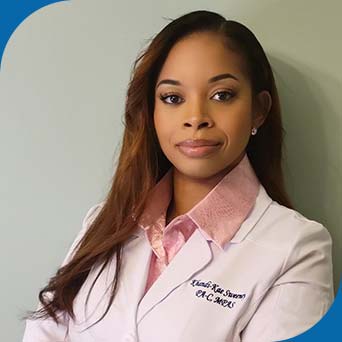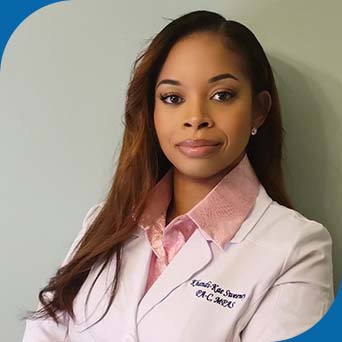 Khandi Kae Sweeney, PA-C
Ms. Sweeney graduated from the City College Sophie Davis School of Biomedical Education in 2012 and later went on to complete her Master's degree at the Touro College School of Health Sciences in 2019. She has worked in Emergency Medicine, Family Practice, and Military Medicine. Ms. Sweeney has a passion for helping her patients and will always go the extra mile to listen and help her patients in whichever way she can. She prides herself on being well-rounded, personable and understanding and is eager to help you along your wellness journey.