Meet Dr. Cynthia W. Richards, MD at Cape Fear Physical Medicine and Rehab
Dr. Richards enjoys working with people to determine their priorities and helps them overcome acute or chronic pain conditions to allow them to lead productive and meaningful lives.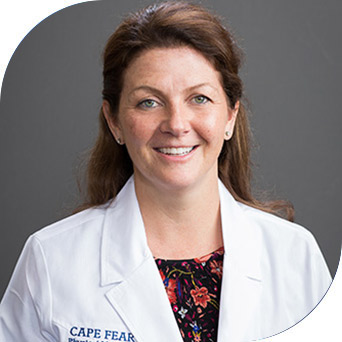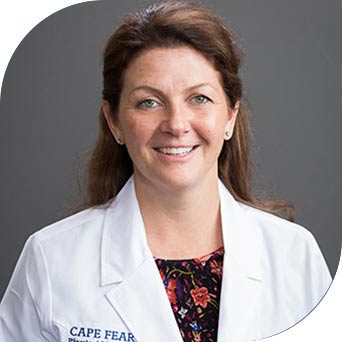 Dr. Cynthia W. Richards, MD
Dr. Richards joined Cape Fear PM&R in 2008 after serving in the US Army at Fort Bragg. She completed her undergraduate studies at Brown University and has a Masters degree from Columbia University. She completed medical school at the University of Vermont and completed her residency at the University of Pittsburgh Medical Center, where she served a chief resident in her final year. She served on active duty in the US Army as a Major at Womack Army Medical Center and as Brigade Surgeon for 3rd Heavy Combat Team, 3rd Infantry Division in Iraq and was awarded the Bronze Star and Combat Medical Badge. Her interests include spasticity management, electrodiagnostic testing, spine and musculoskeletal medicine. She has special interests in working with patients to use lifestyle changes to manage acute and chronic pain to live fulfilling lives. She is certified in medical acupuncture as well as board certified in Lifestyle Medicine.